30A Pressure Washing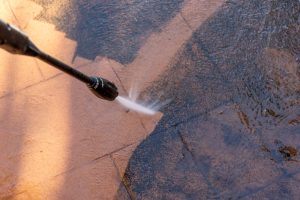 Our 30A Pressure Washing Company has been serving the 30A communities since 2016, Beach Pressure Wash has established itself as the go-to crew for excellent power and pressure washing around the Emerald Coast! In that time, we've scrubbed practically every kind of house, office building, condominium complex and pool deck imaginable. When it comes to cleaning up any trash that may be found around town, we are no strangers thanks to our superior eco-friendly and methodical approach, which also results in the delivery of great service at pricing that cannot be beaten.
We are all aware that the humidity along the Gulf Coast is extremely high throughout the entire year. When conditions are like this, mold, mildew and algae can proliferate at breakneck speeds and can colonize virtually any surface you can think of. The surfaces include wooden porches, driveways, walkways, wood, stucco, and siding; roofs; stucco; siding; and just about everything else. With this rapid growth of algae, mildew, and mold, it is very vital to follow a periodic maintenance plan year round for your property to keep it looking like the day it was created and to safeguard your property from future damage caused by these growths. If your property continues without our 30A Pressure Washing Company care, it could cost you a lot of money in the future.
30A Pressure Washing Services
We provide a range of pressure and power washing services to residential, commercial and industrial customers, including exterior building cleaning, deck and patio cleaning, concrete and driveway cleaning, and so much more. Heavy use and abuse can result in stains and discoloration on concrete and asphalt surfaces over time. Our 30A Pressure Washing Company teams are able to eliminate this buildup, resulting in the surfaces' having a clean and shiny appearance.
Our 30A Pressure Washing Company has a proprietary way of destroying the algae, washing, and treating your soiled and infected home/business using a 100% safe and tested soft wash chemical cleaning procedure. This is a safe chemical wash and will last anywhere from four to six times longer than pressure cleaning. This same process has been used for nearly 20 years and has been proven safe and effective for, cleaning pool decks, cleaning soffits, cleaning gutters, cleaning wood decks, cleaning fences, cleaning siding, cleaning screen enclosures, cleaning tile roofs, cleaning shingle roofs, cleaning wood roofs, cleaning metal roofs, cleaning driveways, cleaning pavers.
This team of highly trained pressure washing professionals employ state-of-the-art equipment and procedures to create amazing results for our customers, our reputation and reviews speak for themselves.
We pressure wash buildings with 12 to 15 stories, hotels, condominiums, and offices, which the majority of other 30A Pressure Washing Companies in the area do not clean. This is one of the things that sets us apart from the other pressure washing companies in the area. We are equipped with the knowledge and tools necessary to clean the outside of any kind of structure, regardless of its size or complexity. With the use of our eco-friendly pressure washing products, our crew is able to remove dirt, grime, and other buildup from the siding, windows, and other surfaces, leaving the enormous building with an appearance that is virtually identical to that of when it was first constructed.