Rosemary Beach Pressure Washing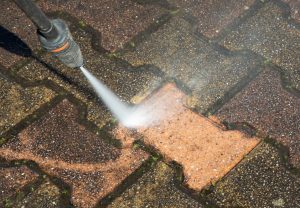 Our Rosemary Beach Pressure Washing Company has been service Destin since 2016, Beach Pressure Washing has been the Emerald Coast's go-to crew for power and pressure washing expertise. For the most part, we have cleaned every kind of house, business building, condominium complex, and pool deck you can think of throughout that period. We're no strangers when it comes to cleaning up any mess around town thanks to our excellent eco-friendly, methodical technique that consistently delivers amazing service at unbeatable pricing!
All year long, The Gulf Coast experiences extraordinarily high humidity levels, as we may all be aware. Algae, mildew, and mold thrive under these conditions and spread quickly over nearly any surface. The surfaces consist of roofing, stucco, siding, walks, drives, porches, wood, and pretty much everything else. For your property to look as good as the day it was built and to prevent future damage from these growths, it is crucial to maintain a periodic maintenance plan throughout the year given the rapid growth of algae, mildew, and mold. You may end yourself paying dearly down the road if you neglect to maintain your property, that is why you need to immediately call our Rosemary Beach Pressure Washing when you start to see mold or algae.
Rosemary Beach Pressure Washing Services
For residential, business, and industrial clients, our Rosemary Beach Pressure Washing company offers a variety of pressure and power washing services, including exterior building cleaning, patio, deck, and concrete cleaning, as well as many other services. Surfaces made of concrete and driveways are susceptible to significant wear and strain, and they can stain and lose their color over time. This accumulation can be taken off, leaving these surfaces looking fresh and clean.
We use a completely safe and effective soft wash chemical cleaning system in our unique process to remove the algae, clean, and treat your soiled and infected house or business. In comparison to pressure cleaning, this chemical wash is very safe and will last 4–6 times longer. The same procedure has been used for almost 20 years and has been shown to be secure and efficient for cleaning pool decks, soffits, gutters, wood decks, fences, siding, screen enclosures, tile roofs, shingle roofs, wood roofs, metal roofs, driveways, and pavers.
State of the art tools and methods are used by our team of highly skilled Rosemary Beach Pressure Washing team to provide our clients with amazing results; our reputation and reviews speak for themselves.
We pressure wash hotels, condos, offices, and buildings between 12 and 15 stories, which most other Rosemary Beach Pressure Washing companies in the area avoid. This is what distinguishes us from the competition. Regardless of the size or kind of structure, we have the knowledge and tools necessary to clean the outside. The enormous structure will look brand new when our crew uses our eco-friendly pressure washing solutions to clean the siding, windows, and other surfaces of dirt, grime, and other accumulation.